The Internet Marketing Lead Generation Ecosystem
The lead generation ecosystem infographic was created by Straight North, a full-service internet marketing agency that offers professional SEO services. It illustrates the multiple internet marketing areas that can be used to create an online lead generation campaign.
The purpose of this lead generation ecosystem infographic is to help beginner and seasoned online marketers understand how an effective online lead generation campaign can be created by integrating various internet channels:
Identify holes in their current campaign that could lead to missed lead opportunities, and
Recognise new methods to modify and scale their current campaign.
The top section highlights the various outlets you can generate website traffic from then moves to the middle portion that should be managed by experienced and skilful internet marketers, which leads to a new customer shown at the bottom of the infographic.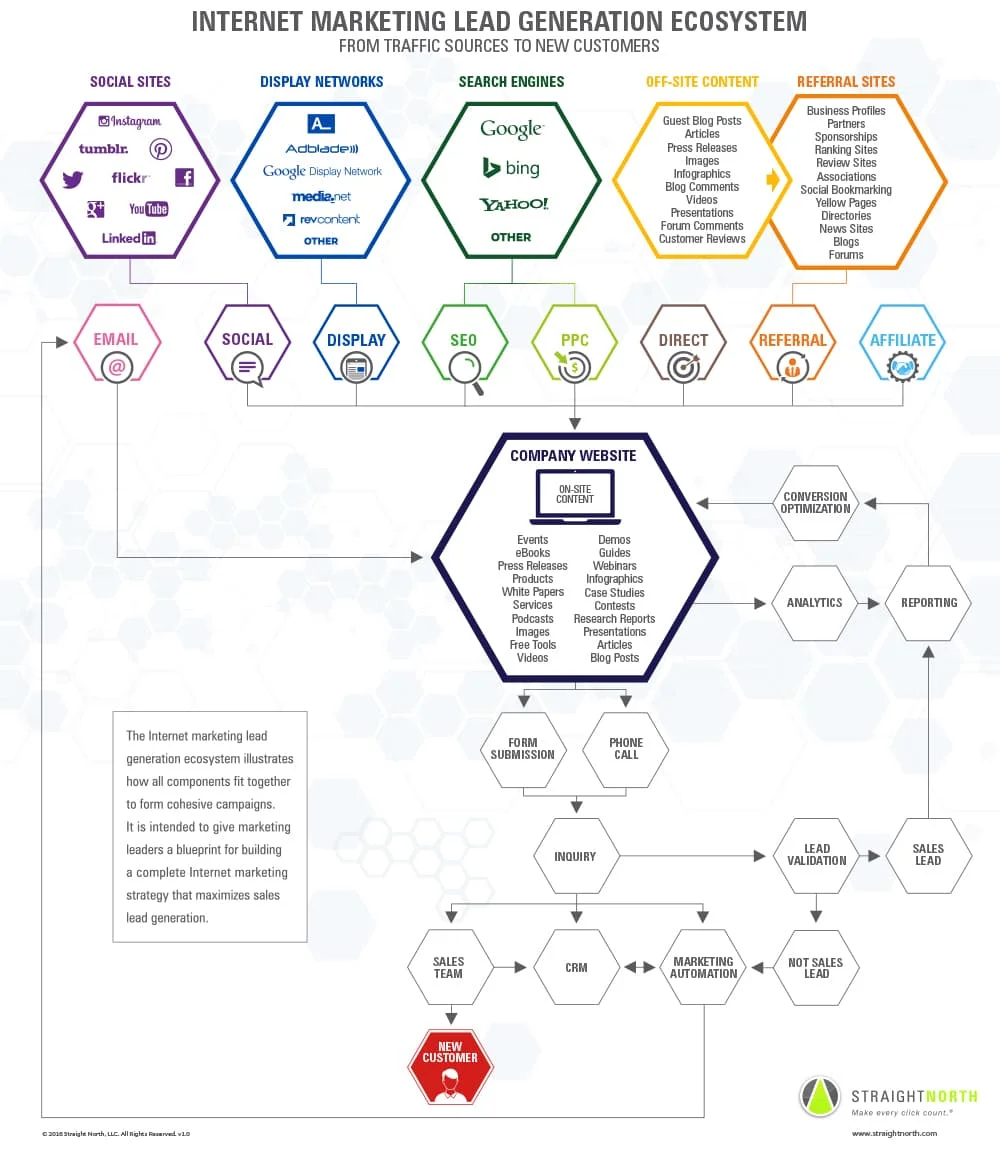 The infographic illustrates how each component in lead generation relates to each other and to the goal.
> See if Markedu offers a lead generation webinar you can attend for free
> Get Markedu newsletter to stay tuned for more lead generation ecosystem content coming up
Share this infographic with your friends and colleagues!